I have written about the benefits of using a vintage squash racket (not recommended for beginners, improvers and juniors though), and I stick by the concept, which I why I am making this proposal. We will need to decide exactly what constitutes a vintage racket, i.e. the age or date cut off, I suggest the year 2000, but maybe 1990 is better. I suppose it could be a set number of years ago, for example 30 years, which at the time of posting would be 1992. One other option is to limit the head size of the racket as that is an indirect indicator of the racket's age.
Video Analysis
I've coached hundreds of individuals squash players, from complete beginners through to professionals. I can help you improve.
Its purpose would be two fold, firstly to appreciate how far the technology of rackets has progressed and allowed us to play better squash and secondly as a training aid. I firmly believe that using smaller headed rackets for an occasional training session actually helps improve your timing.
Events like fancy dress tournaments could also be part of the day, but that wouldn't be its focus. And by fancy dress, I mean sports/squash clothes from the 1970s/80s/90s.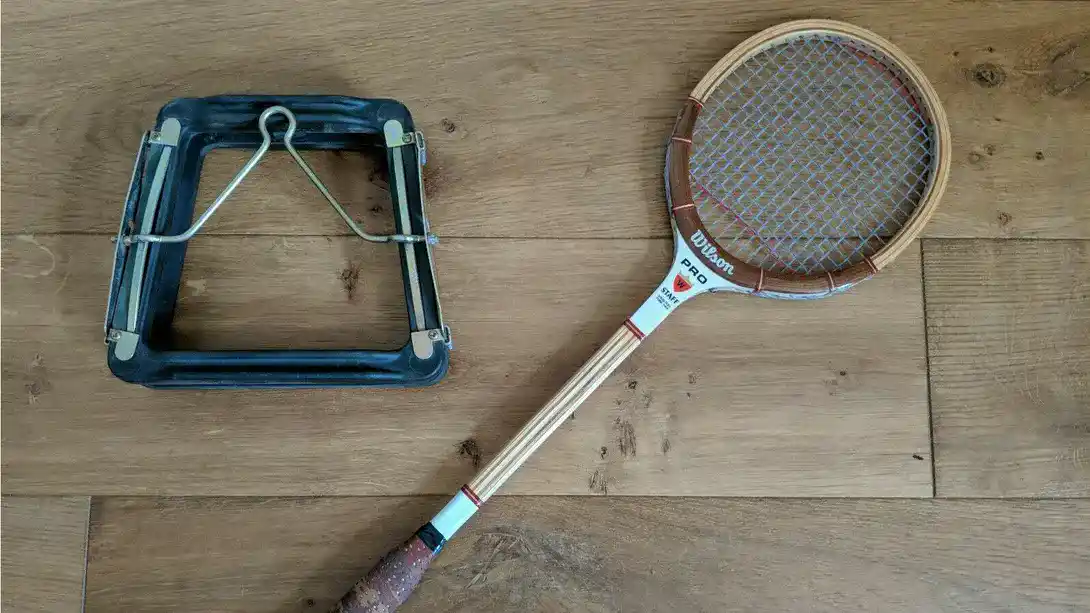 A wooden Wilson squash racket, and press
Interference and confusion with World Squash Day must be avoided at all costs. That is a serious and important project, whereas this is just a bit of fun. Perhaps it could be 6 months apart. If enough people think it's a good idea, I would try to co-ordinate the event, but ideally a few people should be involved.
Watch This